EXPERT 24/7 Emergency Service & Repair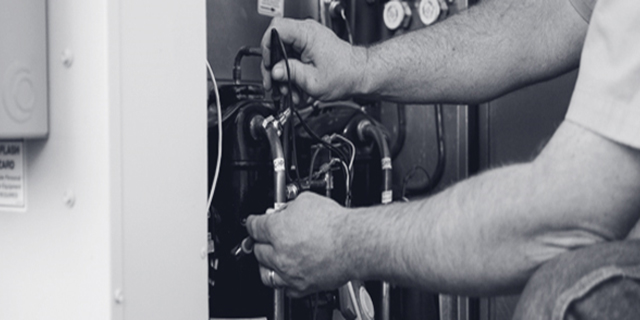 CVC Mechanical Contractors, Inc. is Central Pennsylvania's EXPERT HVAC / HVACR commercial service provider available 24 /7. Our certified, extensively trained staff is prepared to service your Commercial HVAC equipment in the most cost-effective and performance-enhancing way possible. Our understanding of the needs of commercial clients and up-to-date education on the most cutting edge technologies enables us to handle any air conditioning or heating service you may need. Our team's innovative, forward thinking approach to solving HVAC/R system repairs assures reliable system operation and limited down time so you can continue to focus on your business.
Commercial Facilities Serviced
Professional Offices
Retail & Banking Facilities
Automotive Dealerships
Health Care Offices
Nursing Care Facilities
Independent & Assisted Living Communities
Recreational (Gym & Indoor Pools)
Child Care Facilities
Churches & Worship Facilities
Hospitality (Hotels)
Restaurant & Bars
HVAC Design & Installation Services
HVAC Design
CVC Mechanical Contractors Project EXPERTS use the industry's newest software to accurately and efficiently calculate heating and cooling capacity requirements, create an HVAC System design, project annual operating cost & system pay back, and generate a written proposal for the project. We assist our clients to obtain Federal & State Tax Credits, Manufacturer and Utility Rebates (based on availability). Our affiliation with leading HVAC manufacturers enables us to tailor our designs to enhance client comfort, maximize energy efficiency and comply with the latest edition of mechanical codes and industry practices.
Installation Services
Our highly trained EXPERTS specialize in installation, retrofitting existing systems, tenant finishes, and replacement of HVAC equipment. We believe that HVAC equipment is an investment in your business, ensuring that the solutions provided will work in unison and compliment the operation of your facility to maintain a cost effective, energy efficient and comfortable environment for your workforce and guest.